The numbers in this Politico story on the potential wave of anti-immigrant candidates heading to DC are astounding baffling: If...
Last Thursdays Series: Exploring Amor and Exile April 28, 7-8:30 pm Cole/Marr Coffee House in the Lower Level of the...
From We are America: Stories of Today's Immigrants: From the ACLU of Arizona:From a woman in Portland who I will...
Tonight I am "performing" the first public presentation of my research to the Ignite Boise crowd at the Egyptian Theater...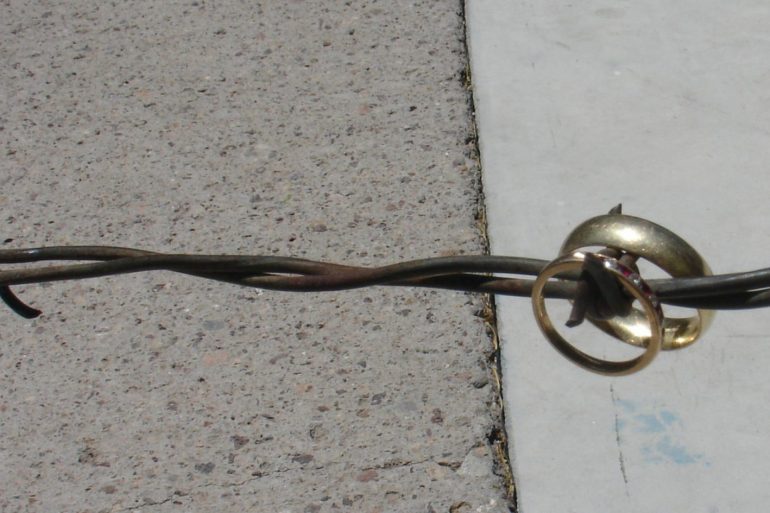 A surprising narrative that remains newsworthy in 2021
Amor and Exile is the story of American citizens who fall in love with undocumented immigrants only to find themselves trapped in a legal labyrinth, stymied by their country's de facto exclusion of their partners.
A blast from the past (from April 6, 2006):...
When you meet someone in a bar or on the bus or selling fruit on the side of the road,...
The Idaho Department of Transportation
introduced a measure
this week that prohibits issuing drivers licenses or identification cards to people who are not in the United States lawfully and limits the expiration date on licenses granted to some immigrants.
Congress is back in session and 2014 will be another do-or-die year for immigration reform. To promote meaningful debate and...
I have already heard some concerns about my upcoming Ignite Boise presentation, entitled 12 Million Hardons, so I want to...
In 1988, the mug of an African-American felon named Willie Horton swayed white voters toward Bush I… In 2010, the...